We all know the importance of eating health. Yet it can sometimes still be a struggle. As we age it becomes more important for to keep healthy foods in your diet.
Benefits of an active lifestyle
Staying active and eating healthy are some of the most important factors in staying healthy as you age. Doing those things can also help keep frailty to a minimum.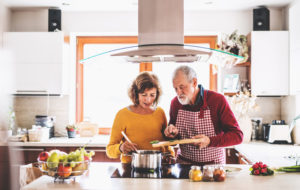 Here are some tips on maintaining a healthy lifestyle:
Stay active
Eat Right
Keep your mind active
As important as it is to have an active lifestyle it as just important to uphold that lifestyle. Here are some reasons why it is important to maintain that healthy lifestyle:
Fitness improves senior health
Exercise helps build positive mental health
Building strength can help prevent falls and improve balance
Staying active helps promotes sleep
Exercise can give you more energy
Can help improve social wellness